iOS App Development
WebDomNet offers complete iOS Development services including custom screen design, tailored programming and advanced coding. Our ios Developers develop your ios App bursting creativity from initial concept to final production. Integrating user interface design, web usability and functionality to achieve the sales conversions you are looking for.
WebDomNet iOS Development services include Eye Catching Screen design and development, e-commerce, application development, custom programming, online marketing for your App and more.

Interface Building and Xcode
Controllers
Table Views
Navigation and Interface Building
User Input
Custom Views
Event Management
Picture Integration
Performance Enhancement and Debugging
Animation
GPS usability
Multi-touch Functions

Client Discussion
Development
Testing
Online Publishing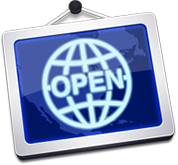 We Understand Your Need
Every business must have online presence, to put it simple, it's a requirement to compete in this evolving marketplace where consumers spend most of their time on the world wide web, it's certain that we are using the web more and more not just for leisure but for our daily needs, most of our day to day actions are greatly done through the ios Application.
WebDomNet Inc. Provides You Many Services Which You Need